Expertise, experience and enquiring minds bring new product to market at speed
When Fayrefield Foods were developing a unique, new product where little technical, manufacturing or market data was available, they turned to House of Flavours to develop the flavours, maximise appeal to consumers and reduce manufacturing costs.
The combination of technical expertise, enquiring minds approach and an open and strong relationship successfully creating the new product, so it was ready to launch to market within 6 months.
"House of Flavours have three great strengths: they're a small, agile business able to respond quickly, they have good flavour chemists who quickly understood our new material and they could recommend and develop flavours that consumers want to buy;"
Said John Wright, Deputy Chairman, Fayrefield Group. Unusually, House of Flavours were able to build flavours in the raw product using natural ingredient inclusions, which allowed a single manufacturing process for both sweet and savoury, significantly lowering production costs.
One of the real benefits of working with House of Flavours is that they're a bit quirky, which enables them to acutely understand where Fayrefield were trying to go with this new material. Their people have open, exploratory, enquiring minds, and led by Dave Twiss, their Managing Director, the culture to make the most of their talents, experience and expertise.
The final product was ready for market within 10 cycles in under 6 months, quite an incredible time considering there were hardly any reference points or prior knowledge in the market for this type of new product.
The open and strong working relationship was important to the speed of success. House of Flavours would propose multiple variants of a flavour and were not afraid to take feedback. They challenged Fayrefield to fully explain their feedback so that they could develop exactly what Fayrefield wanted.
"We could pick up the phone, talk them through our challenges and they responded quickly which allowed a pretty precise evaluation of the changes required. At one point our product was a bit grainy, and House of Flavours quickly addressed that with a new set of flavours that gave us a significant improvement in the product."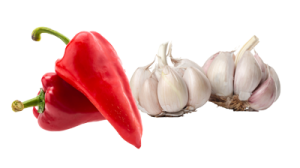 explained Tom Austin, QA Development & Application Technologist, Fayrefield Foods Ltd. John continued;
"House of Flavours came up with some quite clever ideas such as smoked garlic and chilli flavours. More impressive still was how they got the flavour definition into our material in a way I've never seen before. You can pick up the flavour of each individual ingredient."
"They listen properly and aren't precious about feedback;" summarised John, "This strong relationship has allowed us to get to where we are now – ready to launch a range of totally new products in under 6 months with lower manufacturing costs due to the clever combination of flavours to give both sweet and savoury products from a single base."
"We also saved costs on raw materials through the development of dry blend ingredients," added Dave Twiss, House of Flavours, "The honest relationship allowed us to blend our knowledge of flavours, technology and science with Fayrefield's product knowledge to bring a brand new product to market and give Fayrefield a significant competitive advantage".
"This is a perfect example of what House of Flavours is all about. We are new product development led and work closely with customers to make sure they get what they want."
About Fayrefield
The Fayrefield Foods group of companies was established in 1982 and has grown to include seven companies under the guidance of founder and chairman John Kerr. Core activities include dairy commodity trading, cheese packing and retail brand including own label management at the cutting and packaging facility in Crewe, Fayrefield House.
The company supplies all major multiple retailers, independents and discounters, as well as food service customers, wholesalers and industrial manufacturers worldwide, with offices in the UK, Spain, Denmark and Germany.
In addition to being one of the UK's key supplier of dairy commodities, Fayrefield Foods offer a leading-edge sales and marketing resource solution, working either in partnership with our manufacturers own resource or as a fully outsourced sales and marketing commercial team.